Jesus healed people of demons. The demons were afraid of Him.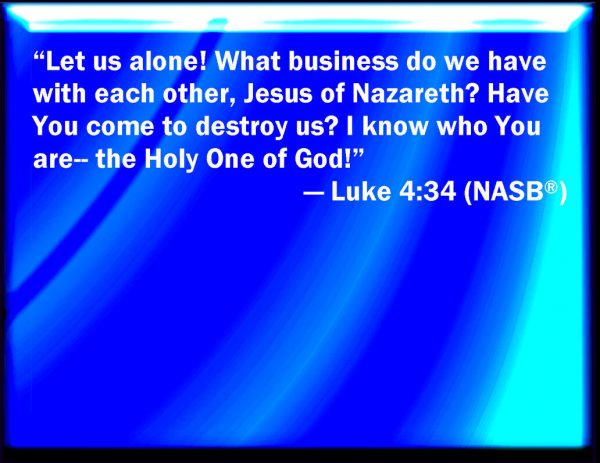 Luke 4:
33 Once when he was in the synagogue, a man possessed by a demon—an evil[a] spirit—cried out, shouting, 34 "Go away! Why are you interfering with us, Jesus of Nazareth? Have you come to destroy us? I know who you are—the Holy One of God!"
35 But Jesus reprimanded him. "Be quiet! Come out of the man," he ordered. At that, the demon threw the man to the floor as the crowd watched; then it came out of him without hurting him further.
36 Amazed, the people exclaimed, "What authority and power this man's words possess! Even evil spirits obey him, and they flee at his command!"37 The news about Jesus spread through every village in the entire region.