Trust God everyday to provide for you. Live for Him everyday and throughout the years even moment by moment sometimes. He will provide because He cannot lie.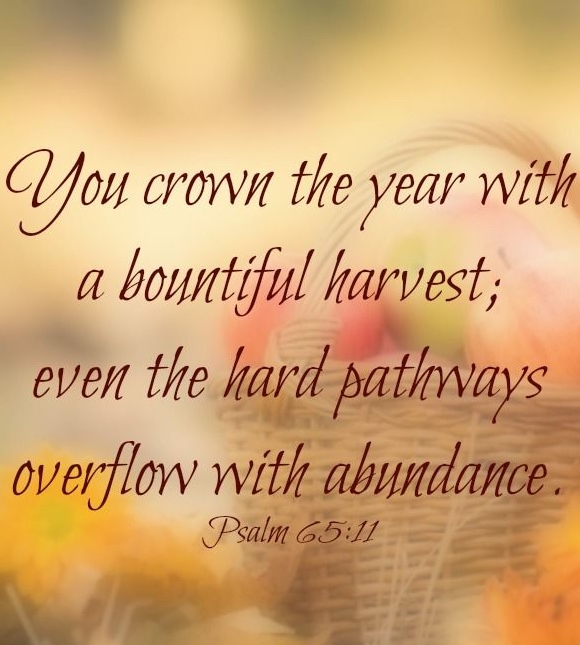 Psalm 65:
9 You take care of the earth and water it,
    making it rich and fertile.
The river of God has plenty of water;
    it provides a bountiful harvest of grain,
    for you have ordered it so.
10 You drench the plowed ground with rain,
    melting the clods and leveling the ridges.
You soften the earth with showers
    and bless its abundant crops.
11 You crown the year with a bountiful harvest;
    even the hard pathways overflow with abundance.
12 The grasslands of the wilderness become a lush pasture,
    and the hillsides blossom with joy.
13 The meadows are clothed with flocks of sheep,
    and the valleys are carpeted with grain.
    They all shout and sing for joy!