My daughter called me during my morning time to spend with God. She's preparing a Christmas dinner at my son's house. She told me to bring cranberry relish. She can get forceful with her words. She inherited that from her dad's mom.
She has within her the ability to be a strong leader. She's got determination to succeed. Like Queen Esther, she was born for such a time as this. On her bedroom wall by the door is a dry erase board with God's powerful Word written out in her handwriting from 1 Peter 5. So everyday I love to pray her chosen verses for her.
Oh, and I hope my previous words didn't give you the impression I have a perfect daughter because she's not. Our personalities can clash. Just between you and me, sometimes I cry from how she rejects me. But God can take the imperfections in all of us and turn them into honor for His great name.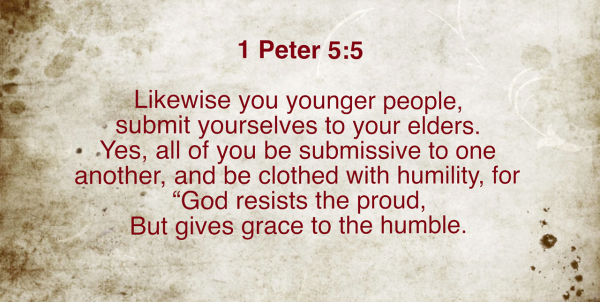 1Peter 5:
5 Likewise you younger people, submit yourselves to your elders. Yes, all of you be submissive to one another, and be clothed with humility, for
"God resists the proud,
But gives grace to the humble."
6 Therefore humble yourselves under the mighty hand of God, that He may exalt you in due time, 7 casting all your care upon Him, for He cares for you.
8 Be [c]sober, be [d]vigilant; [e]because your adversary the devil walks about like a roaring lion, seeking whom he may devour. 9 Resist him, steadfast in the faith, knowing that the same sufferings are experienced by your brotherhood in the world.