I have seen my nephew struggle with a very hard  disease that came at an unusually early age. And everyone asks why did that happen?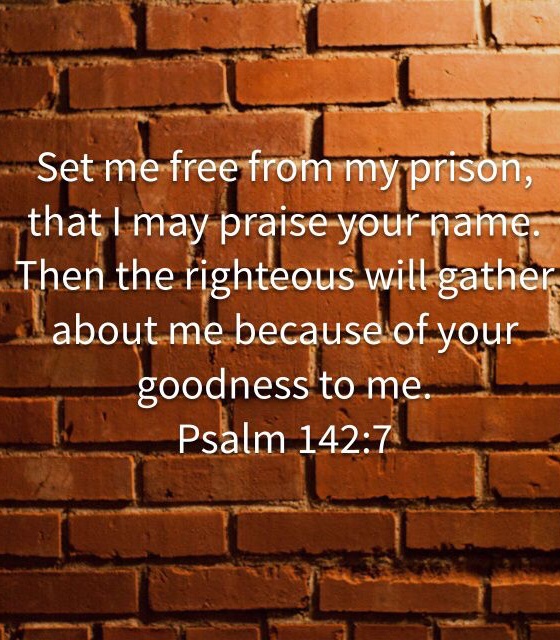 God can powerfully use my humble nephew. The Bible says nothing shall be impossible with God. All power and authority has been given unto Jesus. And as Christians, we walk by faith and not by sight.
God's love and hope can shine through my nephew more than any other Christian I know if he would allow that.
I love my nephew and I truly know there is a powerful, revival-bringing testimony in him if he would trust God like a child. It's not easy. Being in his shoes, you would battle constantly the thought that you deserve to be bitter toward toward God because you really didn't sin so bad that you earned living with such a debilitating disease.
David in the Old Testament had to fight against many enemies before he became king and during his reign. He was also a musician and a song writer so he wrote many Psalms. In Psalm 142, he cries out to God to deliver him from his enemies and from his prison. So I pray his words as a prayer for my nephew who also deals with an enemy and imprisonment.
Psalm 142:
I cry out to the Lord;
    I plead for the Lord's mercy.
2 I pour out my complaints before him
    and tell him all my troubles.
3 When I am overwhelmed,
    you alone know the way I should turn.
Wherever I go,
    my enemies have set traps for me.
4 I look for someone to come and help me,
    but no one gives me a passing thought!
No one will help me;
    no one cares a bit what happens to me.
5 Then I pray to you, O Lord.
    I say, "You are my place of refuge.
    You are all I really want in life.
6 Hear my cry,
    for I am very low.
Rescue me from my persecutors,
    for they are too strong for me.
7 Bring me out of prison
    so I can thank you.
The godly will crowd around me,
    for you are good to me."