Follow wisdom so you can accomplish your dreams.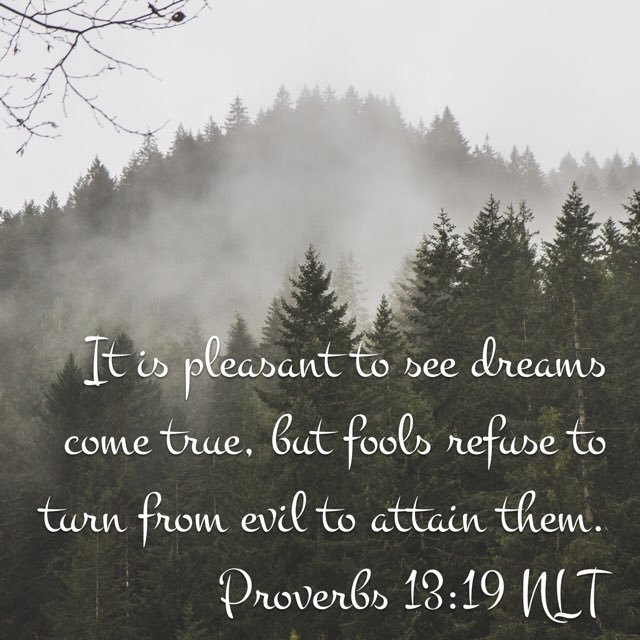 Proverbs 13 ~
18 If you ignore criticism, you will end in poverty and disgrace;
    if you accept correction, you will be honored.
19 It is pleasant to see dreams come true,
    but fools refuse to turn from evil to attain them.