When Jesus told His disciples of the cruel death He must endure He protected them from having to fully take in the harsh reality of what would soon happen to their beloved leader.
That's how the unfailing love of God works. He buffers us.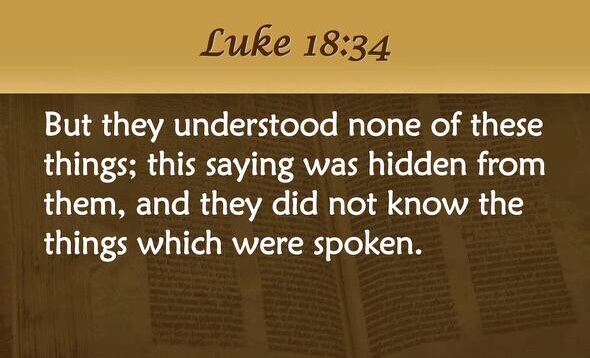 Luke 18 ~
31 Taking the twelve disciples aside, Jesus said, "Listen, we're going up to Jerusalem, where all the predictions of the prophets concerning the Son of Man will come true. 32 He will be handed over to the Romans,[a] and he will be mocked, treated shamefully, and spit upon. 33 They will flog him with a whip and kill him, but on the third day he will rise again."
34 But they didn't understand any of this. The significance of his words was hidden from them, and they failed to grasp what he was talking about.