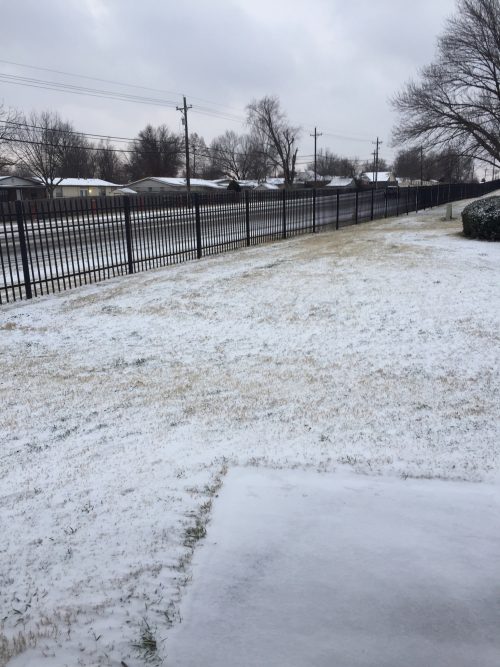 I woke up this cold winter morning to fresh fallen snow outside my window. It's Sunday. There will probably be fewer in church today.
In Mark 10 and 11, Jesus was preparing for His death on the cross. He told His disciples  straight out everything that was about to unfold. Then He made His triumphant entry into Jerusalem. The people honored Him as He rode in on a donkey. Then He went to the temple. The temple had become a marketplace where people sold animals that were used for sacrifices. Jesus in controlled anger sent the message the House of God would not be a place to buy and sell but a house of prayer for all nations. The zeal for God's house, as prophesied before Jesus time, consumed Him.
Today I'm going to church. My church doesn't close it's doors on Sunday even if there's an Oklahoma blizzard outside.
So, I pray,
Heavenly Father,
I thank you for the snow. Bring souls to church today that need Jesus. We come together on this cold morning to worship you, as true worshippers do, in Spirit and in truth. It's a little harder to get to church today but Lord bless all who attend and let the angels in Heaven rejoice as sinners repent today. Let it be said of us, as the Bible says of Jesus…the zeal for God's House has consumed us.
~With Jesus I pray! Amen!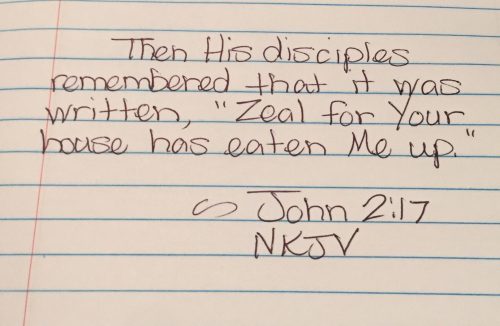 Mark 11:
15 When they arrived back in Jerusalem, Jesus entered the Temple and began to drive out the people buying and selling animals for sacrifices. He knocked over the tables of the money changers and the chairs of those selling doves, 16 and he stopped everyone from using the Temple as a marketplace.[a] 17 He said to them, "The Scriptures declare, 'My Temple will be called a house of prayer for all nations,' but you have turned it into a den of thieves."[b]