I looked up the definition of hypocrite. I self-check myself from time to time to not be this.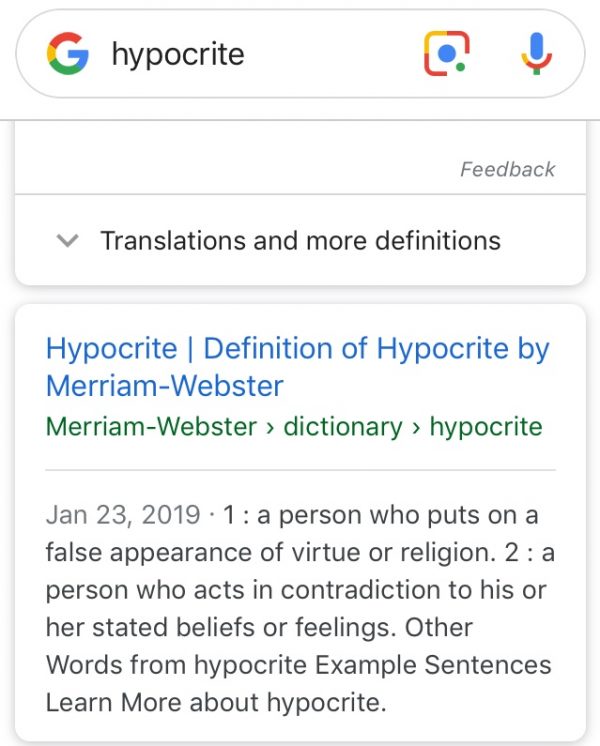 Everyone sins and does wrong. But if we acknowledge our wrong then God forgives. God promises that His mercies are new every morning.
Jesus spoke harshly to the religious leaders of His day. He called the Sadducees and Pharisees hypocrites. They followed strict religious traditions but they had drifted from having a sincere, seeking heart toward God.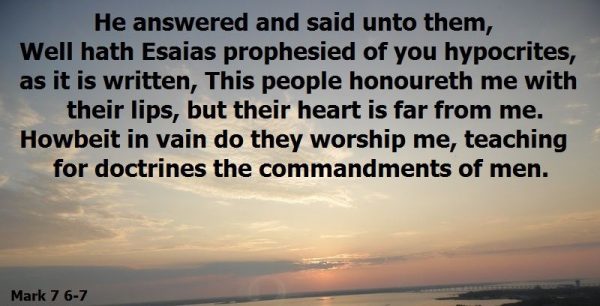 Mark 7:
5 So the Pharisees and teachers of religious law asked him, "Why don't your disciples follow our age-old tradition? They eat without first performing the hand-washing ceremony." 6 Jesus replied, "You hypocrites! Isaiah was right when he prophesied about you, for he wrote, 'These people honor me with their lips, but their hearts are far from me. 7 Their worship is a farce, for they teach man-made ideas as commands from God.' 8 For you ignore God's law and substitute your own tradition." 9 Then he said, "You skillfully sidestep God's law in order to hold on to your own tradition. 10For instance, Moses gave you this law from God: 'Honor your father and mother,' and 'Anyone who speaks disrespectfully of father or mother must be put to death.' 11 But you say it is all right for people to say to their parents, 'Sorry, I can't help you. For I have vowed to give to God what I would have given to you.' 12 In this way, you let them disregard their needy parents. 13 And so you cancel the word of God in order to hand down your own tradition. And this is only one example among many others."