On my daughter's wall, on a dry erase board, is written this Bible passage. So I pray these powerful words would be fulfilled in her Christian walk as she trusts in God. May the promise of humble honor shine through her life! Thank you God already for the great life for my daughter because she follows You!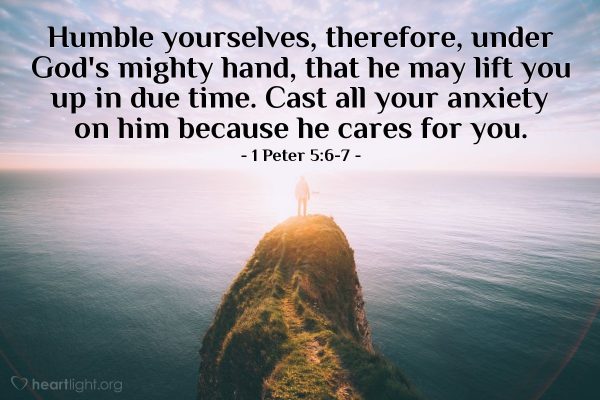 1 Peter 5:
5 In the same way, you who are younger must accept the authority of the elders. And all of you, dress yourselves in humility as you relate to one another, for
"God opposes the proud
    but gives grace to the humble."
6 So humble yourselves under the mighty power of God, and at the right time he will lift you up in honor. 7 Give all your worries and cares to God, for he cares about you.
8 Stay alert! Watch out for your great enemy, the devil. He prowls around like a roaring lion, looking for someone to devour.