It's Thanksgiving time. I refuse to ignore Thanksgiving and focus on Christmas. I'm so thankful to God for the provision of this year. I'm thankful for every second of my 52 years that He has kept my heart beating on this earth. I'm thankful for my family, my friends and my church! I know as creator, He spoke and breathed and made everything my eyes can see from absolutely nothing. Wow X3!!!  I'm confident and peaceful that He sustains me on this earth with His perfect provision in every sense and it's tailor made for my life! He deserves the greatest honor and praise that I can muster up!
Yes God, from me personally~ Be exalted above the Heavens! Use me, my family, my church and my friends to let your glory shine over all the earth!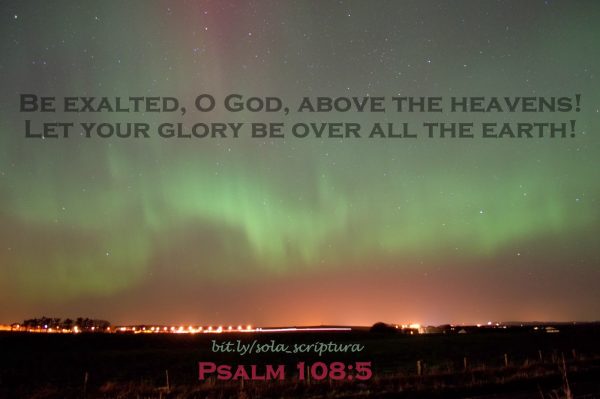 Psalm 108:
My heart is confident in you, O God;
    no wonder I can sing your praises with all my heart!
2 Wake up, lyre and harp!
    I will wake the dawn with my song.
3 I will thank you, Lord, among all the people.
    I will sing your praises among the nations.
4 For your unfailing love is higher than the heavens.
    Your faithfulness reaches to the clouds.
5 Be exalted, O God, above the highest heavens.
    May your glory shine over all the earth.