During this Thanksgiving time of year I want to thank God everyday for His goodness poured out on my life. I will not forget to praise Him. He deserves continuous honor forever for who He is. He is the creator of all. Everything the eye can see was created by Him in the beginning of time. He is the Lord Almighty, ruler of everything.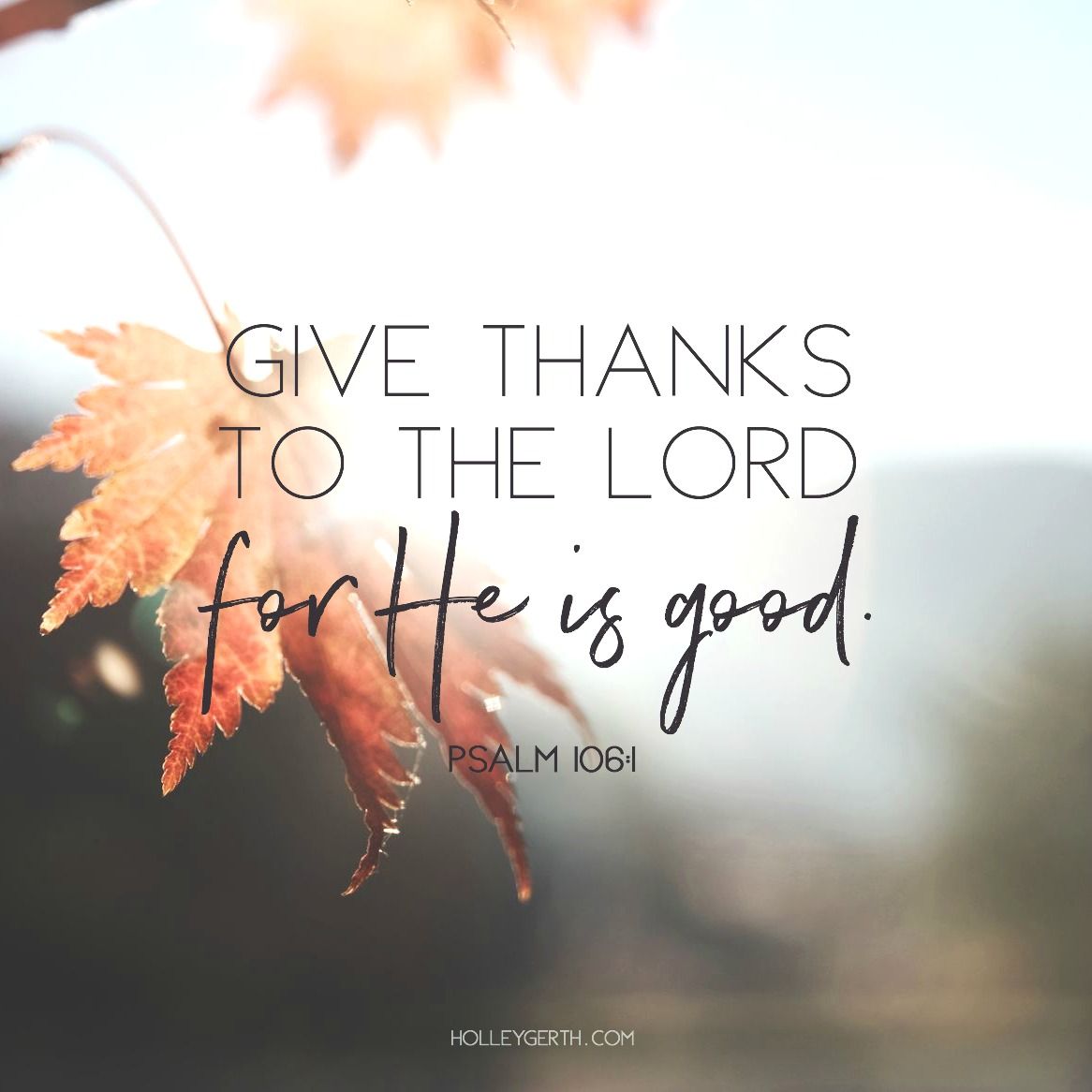 Psalm 106:
Give thanks to the Lord, for he is good!
    His faithful love endures forever.
2 Who can list the glorious miracles of the Lord?
    Who can ever praise him enough?
3 There is joy for those who deal justly with others
    and always do what is right.
4 Remember me, Lord, when you show favor to your people;
    come near and rescue me.
5 Let me share in the prosperity of your chosen ones.
    Let me rejoice in the joy of your people;
    let me praise you with those who are your heritage.