Like David, Jeremiah had enemies and He prayed some serious prayers that God would destroy his enemies and their families. God put a message in Jeremiah's heart that could not be stopped. Jeremiah was destined to continue to warn Israel and Judah of their soon coming destruction. The people wanted to put Jeremiah in a pit and kill him so he would be silenced about their pending doom so Jeremiah asked God to Completely blot them out of existence.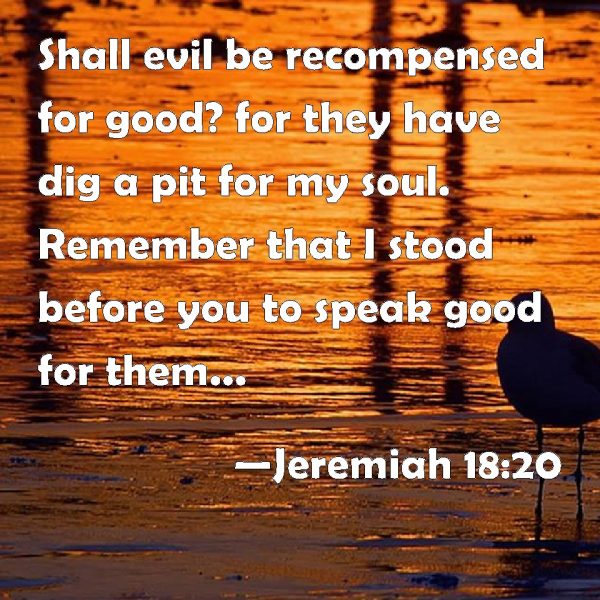 Jeremiah 18:
18 Then the people said, "Come on, let's plot a way to stop Jeremiah. We have plenty of priests and wise men and prophets. We don't need him to teach the word and give us advice and prophecies. Let's spread rumors about him and ignore what he says."
19 Lord, hear me and help me!
    Listen to what my enemies are saying.
20 Should they repay evil for good?
    They have dug a pit to kill me,
though I pleaded for them
    and tried to protect them from your anger.
21 So let their children starve!
    Let them die by the sword!
Let their wives become childless widows.
    Let their old men die in a plague,
    and let their young men be killed in battle!
22 Let screaming be heard from their homes
    as warriors come suddenly upon them.
For they have dug a pit for me
    and have hidden traps along my path.
23 Lord, you know all about their murderous plots against me.
    Don't forgive their crimes and blot out their sins.
Let them die before you.
    Deal with them in your anger.