It's gonna be a good day! This is my regular morning proclamation.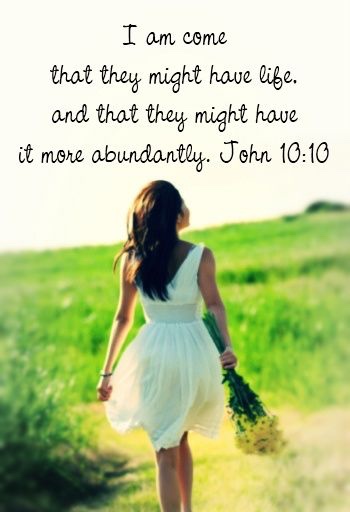 I'm looking for God's goodness all through the day! I'm training my brain to be thankful in the moment as blessings unfold!
John 10:10 says
10 The thief does not come except to steal, and to kill, and to destroy. I [Jesus] have come that they may have life, and that they may have it more abundantly.
I know everyday I'm with Jesus! I'm hidden in Christ! I am a joint heir with Christ! The enemy (the Devil) has to flee from me and my family. We resist Him and cling to Jesus, the One to whom all power and authority has been given to Him in Heaven and Earth! My family and I live a life paved with blessings and provisions given by God Himself! We do not live under the curse of Sin that Adam and Eve brought into this world. As Christians, we are in the world and not of it! We walk by faith and not by sight! We set aside what we see or feel and instead SPEAK and CLING to God's promises!
Jesus promised that in this world we will have tribulation (struggles) but in the same verse He also COMMANDED us to be of good cheer because He has overcome the world! My family and me are with the ULTIMATE overcomer, Jesus Christ! So we are more than conquerors in Him!
We're modern day Christians, who like Paul, are dedicated to telling the purest truth (the Gospel) in our actions and words!
True statement ~ It's gonna be a good day!