Some Jews tried to cast out demons using the name of Jesus in incantations but the demons did not respond.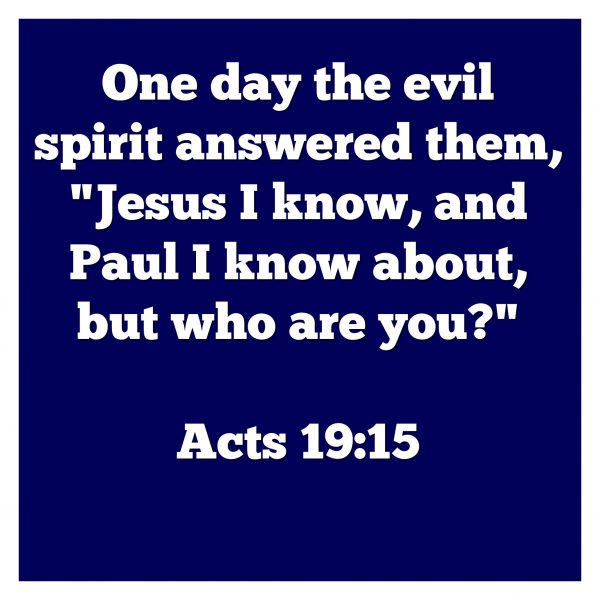 Acts 19:
13 A group of Jews was traveling from town to town casting out evil spirits. They tried to use the name of the Lord Jesus in their incantation, saying, "I command you in the name of Jesus, whom Paul preaches, to come out!"14 Seven sons of Sceva, a leading priest, were doing this. 15 But one time when they tried it, the evil spirit replied, "I know Jesus, and I know Paul, but who are you?" 16 Then the man with the evil spirit leaped on them, overpowered them, and attacked them with such violence that they fled from the house, naked and battered.
17 The story of what happened spread quickly all through Ephesus, to Jews and Greeks alike. A solemn fear descended on the city, and the name of the Lord Jesus was greatly honored.18 Many who became believers confessed their sinful practices. 19 A number of them who had been practicing sorcery brought their incantation books and burned them at a public bonfire. The value of the books was several million dollars. 20 So the message about the Lord spread widely and had a powerful effect.