David was first king over Judah and then he became king over Israel. It's interesting to note number usage in these verses.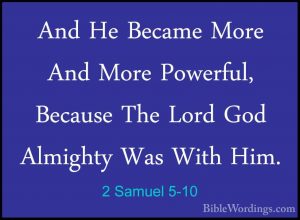 2 Samuel 5:1-5
Then all the tribes of Israel went to David at Hebron and told him, "We are your own flesh and blood. 2 In the past, when Saul was our king, you were the one who really led the forces of Israel. And the Lord told you, 'You will be the shepherd of my people Israel. You will be Israel's leader.'"
3 So there at Hebron, King David made a covenant before the Lord with all the elders of Israel. And they anointed him king of Israel.
4 David was thirty years old when he began to reign, and he reigned forty years in all. 5 He had reigned over Judah from Hebron for seven years and six months, and from Jerusalem he reigned over all Israel and Judah for thirty-three years.