Glorify God in all the earth.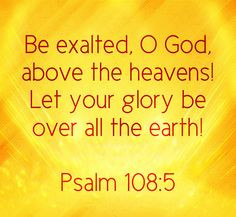 Psalm 108:
I will thank you, Lord, among all the people.
I will sing your praises among the nations.
4 For your unfailing love is higher than the heavens.
Your faithfulness reaches to the clouds.
5 Be exalted, O God, above the highest heavens.
May your glory shine over all the earth.