I'm excited to write this blog entry. It's about Jesus' disciple Peter.
Peter was greatly used as a disciple of Jesus. A little recognized fact about him is he and his brother were John the Baptist's disciples before they were with Jesus. God had Peters life all planned out. Since he was John the Baptist's disciple he had more experience than the others. He had the humble example of John the Baptist and personally experienced his untimely beheading. Simon was also the one who notably forsook Jesus at the pivotal time when He was falsely arrested.
Here's another great truth about Peter, God's intentions were to use Peter to help establish the church. Jesus told Peter, that He would use him to build His church and the Gates of Hell would not prevail against it!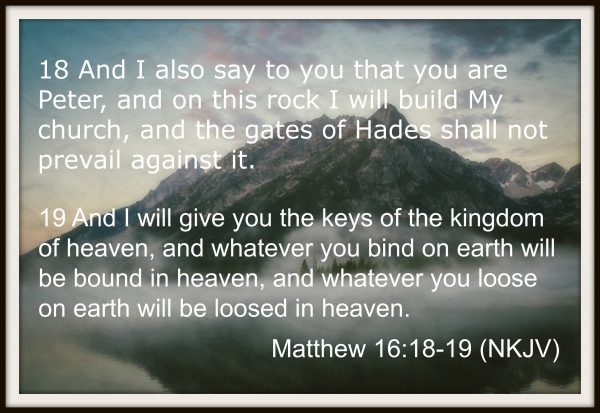 John 1 ~
35 The following day John was again standing with two of his disciples. 36 As Jesus walked by, John looked at him and declared, "Look! There is the Lamb of God!" 37 When John's two disciples heard this, they followed Jesus.
38 Jesus looked around and saw them following. "What do you want?" he asked them.
They replied, "Rabbi" (which means "Teacher"), "where are you staying?"
39 "Come and see," he said. It was about four o'clock in the afternoon when they went with him to the place where he was staying, and they remained with him the rest of the day.
40 Andrew, Simon Peter's brother, was one of these men who heard what John said and then followed Jesus.41 Andrew went to find his brother, Simon, and told him, "We have found the Messiah" (which means "Christ"[a]).
42 Then Andrew brought Simon to meet Jesus. Looking intently at Simon, Jesus said, "Your name is Simon, son of John—but you will be called Cephas" (which means "Peter"[b]).