Sing to God.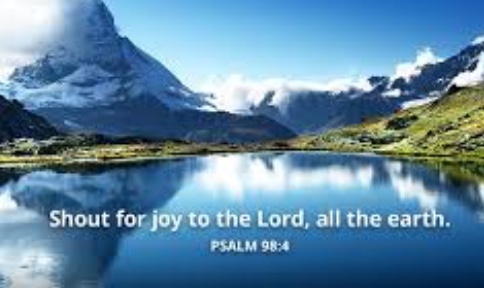 Psalm 98 ~
4 Shout to the Lord, all the earth;
    break out in praise and sing for joy!
5 Sing your praise to the Lord with the harp,
    with the harp and melodious song,
6 with trumpets and the sound of the ram's horn.
    Make a joyful symphony before the Lord, the King!