Jesus was about to go to the cross. Two of His disciples were involved in heavy spiritual warfare. One fatally yielded and that was Judas. The other faltered but the enemy didn't win and that was Peter (Simon). Jesus told Peter beforehand how he would go astray.
Then Jesus told Peter something amazing. Jesus told him, He had pleaded in prayer to God for him. Wow! I would not have wanted to be in Peter's shoes (or sandals) denying Jesus but what a great truth to know that Jesus had already stood with Peter for when he would be greatly tempted.
Jesus had been tempted by the enemy three times and He overcame. Peter didn't overcome the three times he was tempted but later repented and went on to lead in spreading the Gospel to others.
Today, Jesus sits at the right hand of the Father praying for us 24/7. And thus we have what Jesus did for Peter!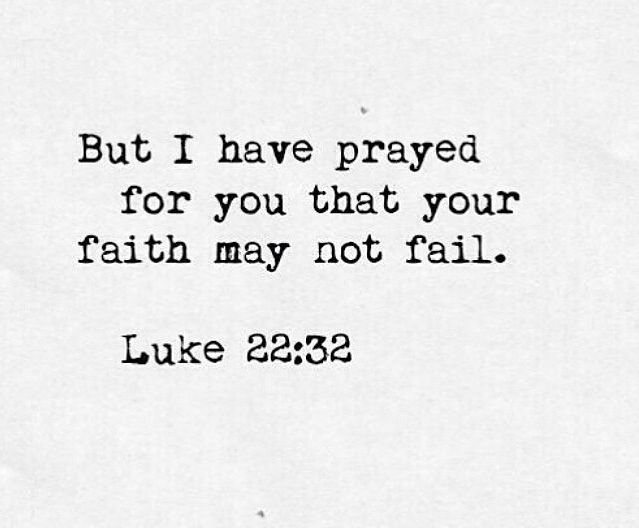 Luke 22 ~
31 "Simon, Simon, Satan has asked to sift each of you like wheat. 32 But I have pleaded in prayer for you, Simon, that your faith should not fail. So when you have repented and turned to me again, strengthen your brothers."
33 Peter said, "Lord, I am ready to go to prison with you, and even to die with you."
34 But Jesus said, "Peter, let me tell you something. Before the rooster crows tomorrow morning, you will deny three times that you even know me."