I love children. They bring innocence to our world. They're gifts from God. Little ones are humble and honest.
I teach two year olds. It's my ministry to families. Or maybe they teach me.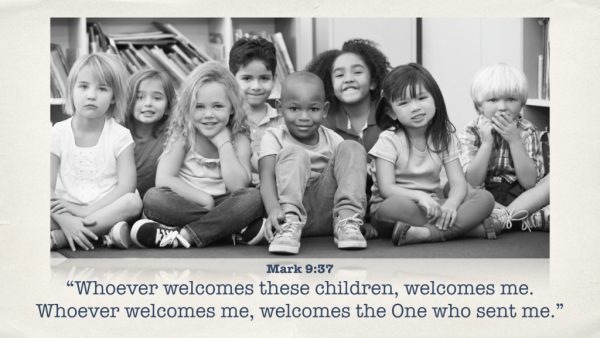 Mark 9:
35 He sat down, called the twelve disciples over to him, and said, "Whoever wants to be first must take last place and be the servant of everyone else."
36 Then he put a little child among them. Taking the child in his arms, he said to them, 37 "Anyone who welcomes a little child like this on my behalf[a] welcomes me, and anyone who welcomes me welcomes not only me but also my Father who sent me."
38 John said to Jesus, "Teacher, we saw someone using your name to cast out demons, but we told him to stop because he wasn't in our group."
39 "Don't stop him!" Jesus said. "No one who performs a miracle in my name will soon be able to speak evil of me. 40 Anyone who is not against us is for us. 41 If anyone gives you even a cup of water because you belong to the Messiah, I tell you the truth, that person will surely be rewarded.
42 "But if you cause one of these little ones who trusts in me to fall into sin, it would be better for you to be thrown into the sea with a large millstone hung around your neck.