About four years ago, I started on a journey. I wanted to pray the wisdom found all through the Bible on the lives of my four adult kids. So I've been doing that ever since. Proverbs 2 was written by a man God intentionally placed great amounts of wisdom in his life. His name was Solomon and he was the son of King David. These few verses summarize my prayers for my kids.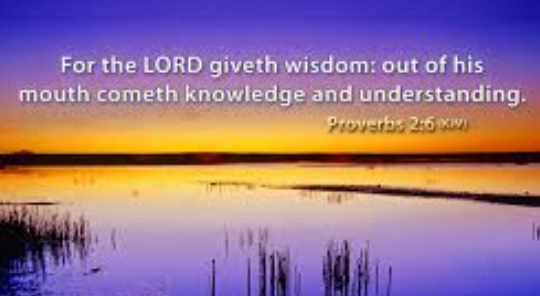 Proverbs 2:
6 For the Lord grants wisdom!
    From his mouth come knowledge and understanding.
7 He grants a treasure of common sense to the honest.
    He is a shield to those who walk with integrity.
8 He guards the paths of the just
    and protects those who are faithful to him.
9 Then you will understand what is right, just, and fair,
    and you will find the right way to go.
10 For wisdom will enter your heart,
    and knowledge will fill you with joy.
11 Wise choices will watch over you.
    Understanding will keep you safe.
12 Wisdom will save you from evil people,
    from those whose words are twisted.