I love God. I respect His people. I pray they would accept Jesus as their Messiah. Today and everyday may their personal lives and their land be filled with peace. In Psalm 122 it straight out tells us to pray for their peace. That's easy to do. Dear God, care for and prosper Your people. Let this statement be ever so true~ You are their God and they are Your people. And, as Christians, we have privilege of being among your chosen people! Thank You!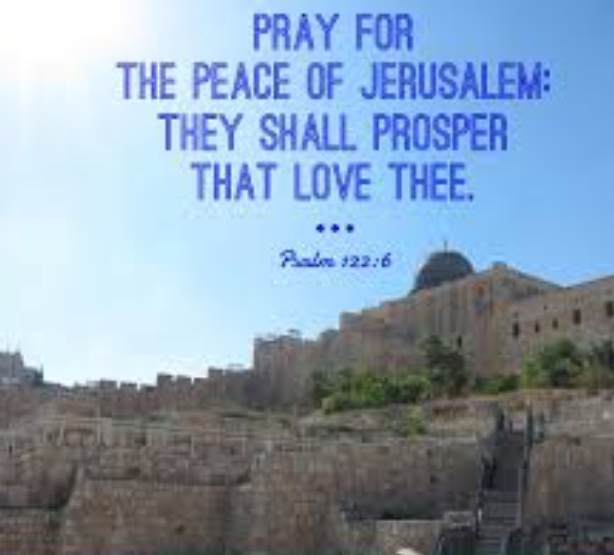 Psalm 122:
Pray for peace in Jerusalem.
    May all who love this city prosper.
7 O Jerusalem, may there be peace within your walls
    and prosperity in your palaces.
8 For the sake of my family and friends, I will say,
    "May you have peace."
9 For the sake of the house of the Lord our God,
    I will seek what is best for you, O Jerusalem.