I'm thankful that I belong to the God who rules an unshakable kingdom and is as powerful as a consuming fire.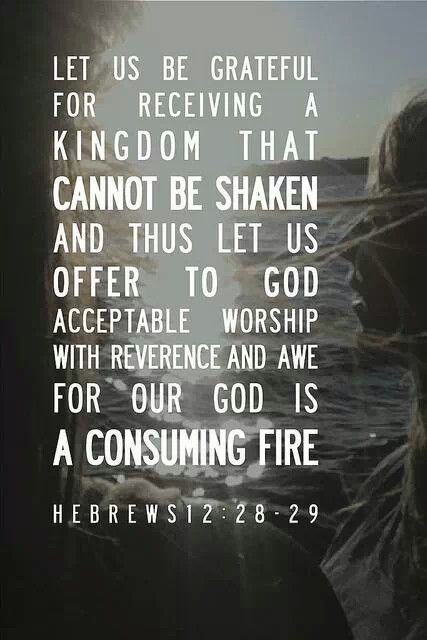 Hebrews 12:
25 Be careful that you do not refuse to listen to the One who is speaking. For if the people of Israel did not escape when they refused to listen to Moses, the earthly messenger, we will certainly not escape if we reject the One who speaks to us from heaven! 26 When God spoke from Mount Sinai his voice shook the earth, but now he makes another promise: "Once again I will shake not only the earth but the heavens also."[a] 27 This means that all of creation will be shaken and removed, so that only unshakable things will remain.
28 Since we are receiving a Kingdom that is unshakable, let us be thankful and please God by worshiping him with holy fear and awe. 29 For our God is a devouring fire.