It's 5:47 in the morning! I want to the first or among the first to honor God early today during this Thanksgiving season. He deserves much honor for all His goodness and greatness! I've been studying Him and the Bible everyday for a few years now. I see His provision fulfilled in my life and my family's life.
Thank you, Heavenly Father, for all you do. Thank you for your Son Jesus, who covers for my wrongdoings and thank you for the unexpected blessings that help me and give me added happiness.
I live my life to say thank you.
.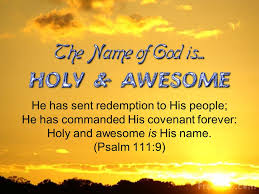 Psalm 111:
I will thank the Lord with all my heart
    as I meet with his godly people.
2 How amazing are the deeds of the Lord!
    All who delight in him should ponder them.
3 Everything he does reveals his glory and majesty.
    His righteousness never fails.
4 He causes us to remember his wonderful works.
    How gracious and merciful is our Lord!
5 He gives food to those who fear him;
    he always remembers his covenant.
6 He has shown his great power to his people
    by giving them the lands of other nations.
7 All he does is just and good,
    and all his commandments are trustworthy.
8 They are forever true,
    to be obeyed faithfully and with integrity.
9 He has paid a full ransom for his people.
    He has guaranteed his covenant with them forever.
    What a holy, awe-inspiring name he has!
10 Fear of the Lord is the foundation of true wisdom.
    All who obey his commandments will grow in wisdom.