My whole life is based on these words of Jesus from the New Testament~
37 Jesus replied, "'You must love the Lord your God with all your heart, all your soul, and all your mind.' 38 This is the first and greatest commandment.39 A second is equally important: 'Love your neighbor as yourself.' 40 The entire law and all the demands of the prophets are based on these two commandments."
So, when I read in the Old Testament book of Isaiah of how wrath was coming because God's people refused to turn away from the wrong in their lives, I look to the verses where God promised to protect those who stayed near to Him. That's a description of me. I love God. I seek Him daily. I strive to love others. I am a sinner too but I don't seek out sin continuously rather I  seek God. Thus, I live a life surrounded by God's best blessings and protection. When hard times come I know it's time to grow so once again I just look to God just as I do daily anyway.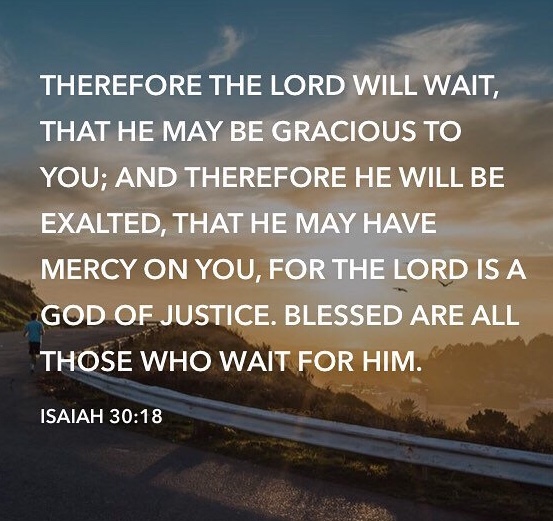 Isaiah 30:
So the Lord must wait for you to come to him
    so he can show you his love and compassion.
For the Lord is a faithful God.
    Blessed are those who wait for his help.
19 O people of Zion, who live in Jerusalem,
    you will weep no more.
He will be gracious if you ask for help.
    He will surely respond to the sound of your cries.
20 Though the Lord gave you adversity for food
    and suffering for drink,
he will still be with you to teach you.
    You will see your teacher with your own eyes.
21 Your own ears will hear him.
    Right behind you a voice will say,
"This is the way you should go,"
    whether to the right or to the left.
22 Then you will destroy all your silver idols
    and your precious gold images.
You will throw them out like filthy rags,
    saying to them, "Good riddance!"