God is good to those who fear Him.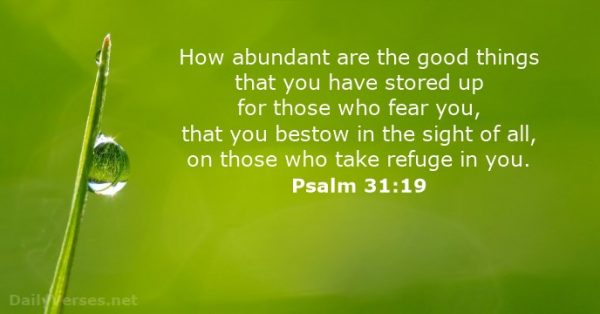 Psalm 39:
How great is the goodness
    you have stored up for those who fear you.
You lavish it on those who come to you for protection,
    blessing them before the watching world.
20 You hide them in the shelter of your presence,
    safe from those who conspire against them.
You shelter them in your presence,
    far from accusing tongues.
21 Praise the Lord,
    for he has shown me the wonders of his unfailing love.
    He kept me safe when my city was under attack.