Psalm 119 talks about the richness found in the treasure of God's Word. It has 176 verses. It is the longest Psalm in the book of Psalms. I found a few verses in it that tell of its richness.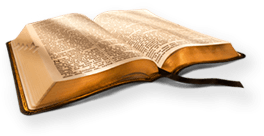 Psalm 119:
72 Your instructions are more valuable to me
than millions in gold and silver.
111 Your laws are my treasure;
they are my heart's delight.
127 Truly, I love your commands
more than gold, even the finest gold.